National Weather Service Alerts for Carroll County, MD
National Weather Service Alerts for Adams County, PA
National Weather Service Alerts for Frederick County, MD
Welcome to the Official Website for the Taneytown Volunteer Fire Company






Coming Events Keep Us On Your Calendar !
Starts Next Week on June


Click the Animated Ferris Wheel (or below)
for Full Information

Here's Where the Carnival Grounds are located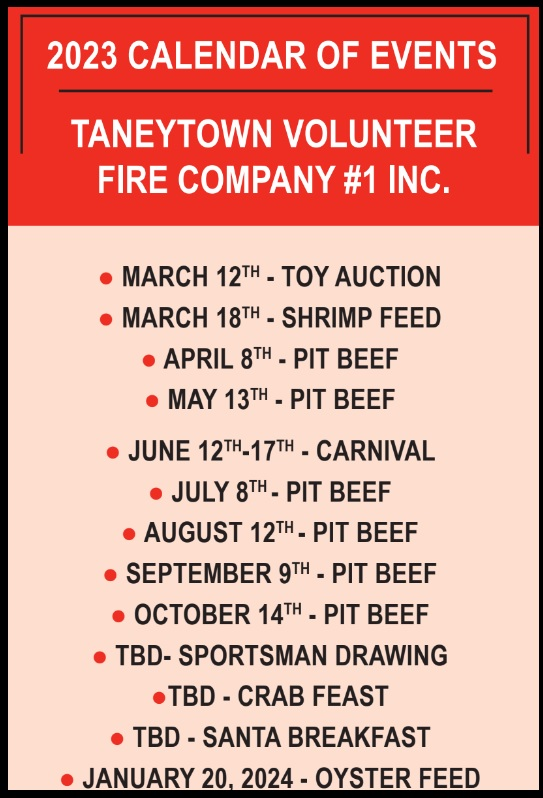 House Burning

FIRE/EMS Bryan White, April 22

Our thanks to the New Windsor Fire Company for including our entire battalion & others in today's live fire training session as the acquired house was used for multiple evolutions involving various crews as they performed searches and locating/extinguishing fires. The crews rotated through different roles throughout the exercise. The exercise culminated in the controlled burn of the entire structure.
Always ... (Full Story & Photos)

Your feedback is important to us! Feel free to sign the guestbook.